We are delighted to introduce our two inspiring keynote speakers coming from both academia and industry.
Xin Luna Dong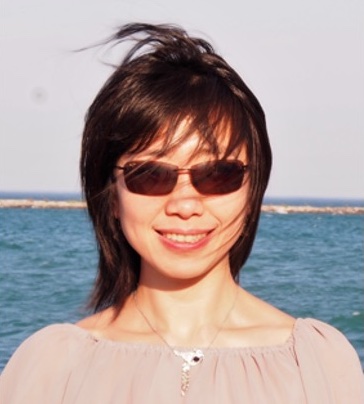 Xin Luna Dong is a Principal Scientist at Amazon, leading the efforts of constructing Amazon Product Knowledge Graph.
She was one of the major contributors to the Google Knowledge Vault project, and has led the Knowledge-based Trust project, which is called the "Google Truth Machine" by Washington's Post. She has co-authored book "Big Data Integration", was awarded ACM Distinguished Member, VLDB Early Career Research Contribution Award for "advancing the state of the art of knowledge fusion", and Best Demo award in Sigmod 2005. She serves in VLDB endowment and PVLDB advisory committee, and is a PC co-chair for VLDB 2021, ICDE Industry 2019, VLDB Tutorial 2019, Sigmod 2018 and WAIM 2015.​​
Talk: Ceres: Harvesting Knowledge from the Semi-structured Web
Knowledge graphs have been used to support a wide range of applications and enhance search and QA for Google, Amazon Alexa, etc. However, we often miss long-tail knowledge, including unpopular entities, unpopular relations, and unpopular verticals. In this talk we describe our efforts in harvesting knowledge from semi-structured websites, which are often populated according to some templates using vast volume of data stored in underlying databases. We describe our AutoCeres ClosedIE system, which improves the accuracy of fully automatic knowledge extraction from 60%+ of state-of-the-art to 90%+ on semi-structured data. We also describe OpenCeres, the first ever OpenIE system on semi-structured data, that is able to identify new relations not readily included in existing ontologies. In addition, we describe our other efforts in ontology alignment, entity linkage, graph mining, and QA, that allow us to best leverage the knowledge we extract for search and QA.

Dr Michel Dumontier
Dr. Michel Dumontier is the Distinguished Professor of Data Science at Maastricht University and co-founder of the FAIR (Findable, Accessible, Interoperable and Reusable) data principles. His research focuses on the development of computational methods for scalable and responsible discovery science. Dr. Dumontier obtained his BSc (Biochemistry) in 1998 from the University of Manitoba, and his PhD (Bioinformatics) in 2005 from the University of Toronto. Previously a faculty member at Carleton University in Ottawa and Stanford University in Palo Alto, Dr. Dumontier founded and directs the interfaculty Institute of Data Science at Maastricht University to develop sociotechnological systems for responsible data science by design. His work is supported through the Dutch National Research Agenda, the Netherlands Organisation for Scientific Research, Horizon 2020, the European Open Science Cloud, the US National Institutes of Health and a Marie-Curie Innovative Training Network. He is the editor-in-chief for the journal Data Science and is internationally recognized for his contributions in bioinformatics, biomedical informatics, and semantic technologies including ontologies and linked data.
Talk: Accelerating Discovery Science with an Internet of FAIR Data and Services
Biomedicine has always been a fertile and challenging domain for computational discovery science. Indeed, the existence of millions of scientific articles, thousands of databases, and hundreds of ontologies, offer exciting opportunities to reuse our collective knowledge, were we not stymied by incompatible formats, overlapping and incomplete vocabularies, unclear licensing, and heterogeneous access points. In this talk, I will discuss our work to create computational standards, platforms, and methods to wrangle knowledge into simple, but effective representations based on semantic web technologies that are maximally FAIR – Findable, Accessible, Interoperable, and Reuseable – and to further use these for biomedical knowledge discovery. But only with additional crucial developments will this emerging Internet of FAIR data and services enable automated scientific discovery on a global scale.